Home >> Utah Lakes >> Yuba Reservoir
---
Yuba Reservoir (Sevier Bridge Reservoir)
---
Description:
Elevation: 4,978 ft.
Surface Area: 10,905 acres
Volume Capacity: 236,145 acre-feet
Max. Depth: 74 ft.
Avg. Depth: 21.3 ft.
Current Conditions:
Last checked for updates: 11/28/2015
Current Conditions
Launch Ramp: Painted Rock launch ramp is closed due to low water.  Oasis has plenty of water to launch boats from. All docks are out of the water at the Oasis boat ramp.
Campground: Partially Open – The Flush toilets and showers are closed at the boat ramp and main campground Both Oasis Vault Toilets are open year around.  Vault Toilets are available at Painted Rock area year round. The water is turned off at Oasis and Painted Rocks for the winter
Eagle View Campground: Closed
North Beach Campground: closed
West Beach Campground: closed
Oasis Campground: Open
Painted Rock Campground: campground is closed but group site is open.
Perch and Walleye Cabins: Open – Cabins with Heating and A/C units are open year round.
Water Level: Water levels are rising. 22% Full Plenty of water for boating and playing
Fishing Conditions: A few people have been catching Northern Pike and walleye. A few channel cat have been taken out of the water. DWR just dumped 125,000 perch into the water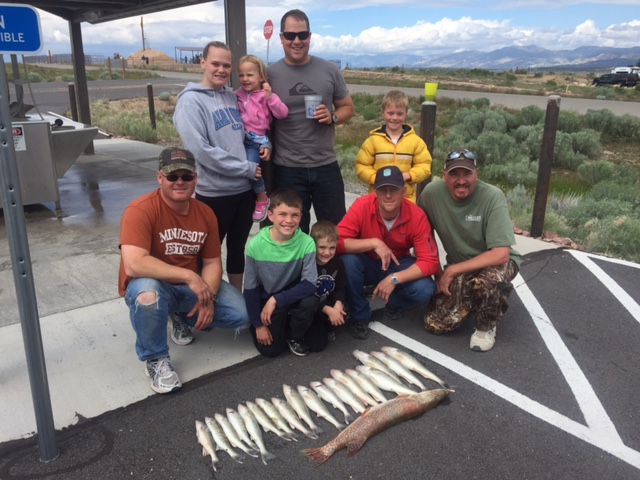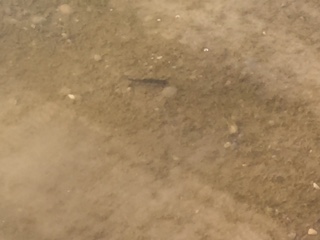 Ice Thickness: Ice is starting to form over at Painted Rocks
Road Conditions: Watch the weather. When it rains the dirt roads will be muddy and some parts impassable at times. 4×4 vehicles recommended with muddy conditions.
Other Information:
The Buoys are out of the water Boat at your own risk.
 Docks at Yuba store is open. The Docks At Yuba store has all kinds of Off Highway Vehicles, Boats, Personal Water Crafts, and other water sport recreational rentals. They also have food, clothes and other items for sale. To make a reservation call  1-801-372-0700.
When keeping your boats in the water over night. We recommend putting the front of the boat towards the water and the back end of the boat towards the shore.
Water levels are dropping fast so please watch for hidden hazardous.  REMEMBER BOAT AT YOUR OWN RISK.
Gates Close at 10 pm Friday and Saturday night.
Quiet Hours are from 10 pm to 7 am ever night. That means no music, generators, or excessive noise.
Dogs have to be on a leash at all times or contained in a dog pen area. 
NO GLASS CONTAINER OF ANY KIND ON THE BEACHES.
Citations will be issued for all these violations.
OHV speed on all road ways in the park is 15 mph.
Last Updated:
Yuba Reservoir is located approximately 30 miles south of Nephi, just off I-15 on the east side of the freeway. It is located in a long, narrow valley between the Valley Mountains and the San Pitch Mountains, between Gunnison and I-15.
The reservoir shoreline is about 50% privately owned, with BLM comprising the remaining 50%. Public access is unrestricted.
Fish Species:
Current Regulations:
Anglers must release all Yellow Perch (this is to allow the population to rebound after draining the reservoir)
Statewide Trout/Salmon/Grayling limit: 4 fish (in the aggregate)
Two poles may be used if a 2-pole permit is purchased
Special Walleye Restrictions apply (see proclamation)
Fishing Tips:
Directions:
Yuba Reservoir is accessible from many points on U-28 north of Gunnison, as well as from old US-91 north of Scipio. Northern accesses are favored because the south end of the reservoir is often shallow or dry. Old US-91 passes by Yuba Lake State Park, near the dam. Exit I-15 at exit #202?(old exit number) and go south, or exit at #188 (Scipio), and take the frontage road on the west side of the freeway which intersects old US-91 via an underpass a few miles north of Scipio.
There are numerous accesses along U-28 from about 15 miles south of Levan (Painted Rocks access) to near Fayette. Access is also possible from a network of unpaved roads on the west side of the reservoir.